Met up with DJ Icy Ice, of the World Famous Beat Junkies and Soul Elevation, to take some photos while he was spinning at Soul Sessions on May 23, 2009. For those not familiar with the bi-weekly event, it is located in Los Angeles' Chinatown at the Grand Star Jazz Club.
Toquon da MC, also of Soul Elevation, came through and helped emcee that night. During the middle of Icy Ice's set, Soul Elevation performed a song with a special appearance by L.A.'s own Medusa. The night was closed out by Plann.B and an impromptu appearance by Rhettmatic.
Here's a sample from DJ Icy Ice at Soul Sessions on May 23, 2009.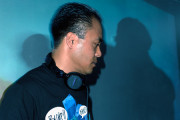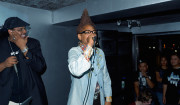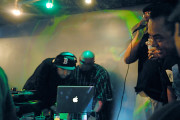 For more info about DJ Icy Ice, check out DJ Icy Ice on myspace or listen to Icy Ice spinning on Power 106.